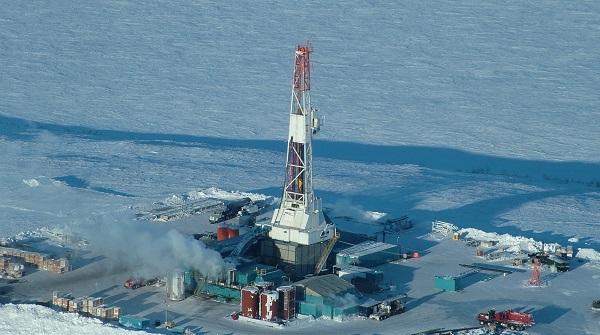 Ahead of the Canada Gas & LNG Exhibition and Conference taking place 21-23 May in Vancouver, Gastech Insights spoke with Menzie McEachern, Director, Mineral and Petroleum Resources at NWT Industry, Tourism and Investment to hear more about the Northwest Territories region and how they are embracing the latest developments. 
Gastech Insights: With Canada's LNG industry high on the global agenda, could you give us an update on the new gas strategy in the Northwest Territories?
Menzie McEachern: Our strategy is to pursue two goals for our natural gas resources in the Northwest Territories. The first goal is to enable our natural gas resources to be used for the energy needs of our communities and industries and displace imported diesel, which has economic, energy security and environmental benefits. The second goal is to enable our gas to be exported to international markets, particularly in the Asia-Pacific region. Our coast on the Arctic Ocean is closer to East Asia than Vancouver is, and we have huge natural gas reserves in our Mackenzie Delta, virtually on the coast. This could be a game changer for our economic future, while providing energy and environmental benefits in places like China or India where the natural gas would displace coal, reducing urban air pollution and greenhouse gas emissions.
Gastech Insights: Would you say the North is still a good investment?
Menzie McEachern: I wouldn't use the phrase "still a good investment", rather I would say that the North will continue becoming a better and better place for investment. With climate change and a reduction in sea ice cover and severity, coupled with new innovations such as polar satellite environmental monitoring and communication networks and ice-breaking LNG tankers, shipping and access to global markets from the Arctic Ocean will continue to improve. Additionally, transportation, energy and communication infrastructure in the onshore Northwest Territories continues to expand, which is lowering development costs and improving access to natural resources, including our natural gas resources. For example, the Inuvik-Tuk Highway was recently completed in our Mackenzie Delta region, and this road goes right through and by major natural gas fields, which will reduce development costs for these fields.
Gastech Insights: When it comes to climate change accords and green initiatives, what role are they playing in the changing energy landscape?
Menzie McEachern: As your readers know, coal is being displaced by natural gas and renewable energy sources around the world for environmental and human health reasons. We are starting to see the adoption of electric vehicles, which will eventually displace vehicles with combustion engines. The picture up North has similarities and differences with other places. Many of our communities rely on imported diesel, and we are pursuing alternatives wherever they are viable, such as wind, biomass and LNG. We are pursuing hydropower expansion with our Taltson project in the Southern part of our Territory as well. On the transportation side, however, electric vehicles have yet to prove that they can perform well in cold climates, and our low population density and large distances between communities will make it expensive to install a charging network. With that said, we have tremendous mineral resources in the Territory such as cobalt, lithium, zinc and rare earth elements that will be pivotal sources of supply in the global shift to clean technologies and energy.
Gastech Insights: How is the government of Northwest Territories better structuring agreements and building stronger relationships with Indigenous communities?
Menzie McEachern: Our relationships and partnerships with Indigenous governments and communities are second to none. Our population is 50% Indigenous, and most of our political leaders are Indigenous. We work with our Indigenous partners on legislation and policy and co-manage regulatory processes. We share revenues from resource development with Indigenous governments. We are constantly working with our Indigenous partners to maximize job, business and training opportunities from development activities. We have settled land claims in the Central and Northern parts of the Territory, which increases certainty on land and resource rights and access for investors, and we are working hard to settle the remaining land claims in the Southern part of the Territory.
Gastech Insights: Taking place 21-23 May in Vancouver, why should industry players attend Canada Gas & LNG Exhibition and Conference?
Menzie McEachern: With the positive Final Investment Decision on the LNG Canada project, Canada is starting to turn the corner in the gas space. Now is the time for industry players to invest in developing Canadian natural gas resources for domestic and international markets. There is a lot of support for natural gas development among Canadian citizens and governments, and Canadians have the expertise to turn project ideas into a reality. Being a Northerner, I want to make the pitch to Industry to turn their eyes to the Northwest Territories. We have proven gas reserves ready to be developed, land available for exploration, excellent Indigenous relationships, a transparent regulatory framework, and commercial technologies already exist to liquefy and ship our gas to Asia-Pacific markets from our Beaufort Sea coast.
Attend Canada's only exhibition and conference dedicated to the global gas and LNG industries! Register now to discover incredible insights and market expertise at this year's Canada Gas & LNG Exhibition
Image courtesy of Government of Northwest Territories