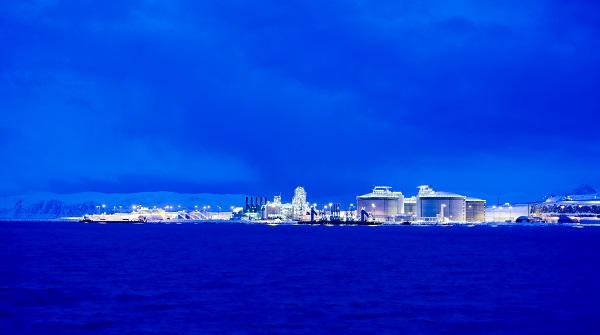 In order to hear more about the recent developments ahead of Canada Gas & LNG Exhibition and Conference, Gastech Insights spoke to David Keane, President at Woodfibre LNG.  
Some of the defining characteristics of the harsh and cold climate regions are the special weather conditions, the light phenomenon, the large geographical areas and the vast distances to nearest infrastructure. These conditions affect cost, safety and access to emergency preparedness. The skills needed to carry out safe operations in these vulnerable areas require great knowledge, experience and robust technologies. Access to such information is hence key to overcoming the various challenges.
The Technology/Solution emphasis from the industry is safe and robust operations with minimum or eliminated carbon footprint. The Norwegian Energy Partner presentation at Canada Gas & LNG Exhibition and Conference will show the Norwegian experience on how it has gathered for industry an effective database of competence and technology to address the conditions and challenges of capital developments in harsh and cold climate regions (www.norwegiansuppliers.no).
Norwegian Energy Partners is now culminating a 3 year, joint national industry project: "Arctic and Cold Climate Solutions". This is a project to strengthen Norwegian Arctic offshore maritime and petroleum-related technology and competence. It paves the way for Norwegian industry to deliver world-class technology/solutions for Harsh and Cold Climate capital development projects, as well as related infrastructure, in the markets: Norway, Greenland, USA (Alaska), Canada, Russia and Kazakhstan (Northern Caspian Sea).  This project will be an effective tool for the industry to access the right innovation and technology for cold climate developments and also strengthen the Norwegian petroleum cluster to become world class within Harsh/Cold Climate technology. This project will explicitly connect technology provided by industry directly to real technology needs in the individual capital development projects in each of these markets. At the same time, this project will highlight concrete future development projects and infrastructure needs for the industry to develop the best solutions in a timely manner.
Norwegian-developed technological solutions for harsh and cold climate regions have been utilised for offshore developments at Goliat, Aasta Hansteen, Snøhvit and Melkøya onshore LNG terminal. Norwegian competences have also helped shape offshore and onshore industries in other arctic/harsh and cold climate regions, such as Russia, Canada, Kazakhstan and Alaska.
The presentation at this year's Canada Gas & LNG Exhibition and Conference will show the Norwegian experience, how it has strengthened the identification and marketing of Norwegian suppliers within the oil and gas industry and how it has helped them build on an already strong position in the development and production of competitive solutions.
It will provide valuable industry information for those pursuing developments in Arctic-like harsh and cold climate regions. 
Fact box:
Norwegian Energy Partners

 

(NORWEP) is an organisation with a clearly defined objective: To support and assist in the internationalisation of the Norwegian energy industry. NORWEP is acting as a catalyst for processes between Norwegian industry and international businesses and governments.
Norwegian Energy Partners is a non-commercial foundation with a Board of Directors as its highest body. It is jointly financed by the Norwegian government and industry.
The main purpose is to strengthen the position and competitiveness of the energy industry internationally and securing increased wealth-creation through committed cooperation. Norwegian Energy Partners is founded on a shared intention of achieving synergies through focused efforts, coordination and managing activities and efforts.
Image Courtesy of Oyvind Saetre, Aibel AS