Canada Gas & LNG Exhibition and Conference
May 9-11, 2023
Vancouver Convention Centre | Vancouver, Canada
B.C.'s new LNG projects have lower emissions to meet Canada's net-zero ambition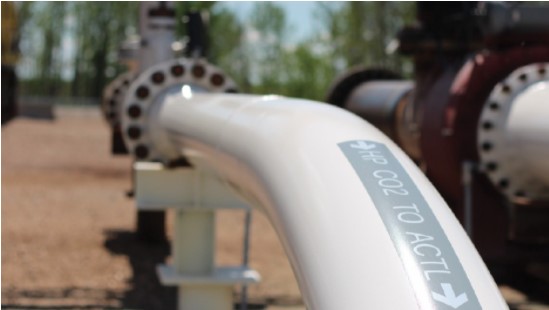 December 9, 2020
Business in Vancouver
If there is a silver lining to the global pandemic, it's that fossil fuel use may have peaked in 2019 in Canada and other developed countries and the opportunity for greater decarbonization will accompany the resumption of economic growth.
That is the hope, at least, the Organization for Economic Co-operation and Development, the International Energy Agency (IEA) and other global organizations. It's also the aim of the Justin Trudeau government, which is making decarbonization part of its pandemic economic stimulus plans.
"COVID has accelerated the move to a cleaner economy," federal Environment Minister Jonathan Wilkinson said at an energy forum last week. "Leveraging climate action as we rebuild Canada's post-pandemic economy is simply the smart thing to do."
In 2020, energy use overall is expected to be down 6% in Canada. As a result of reduced fossil fuel use worldwide, global greenhouse gas emissions could be 4% to 7% lower in 2020, compared with 2019, according to a recent study published in Nature.
Some of the behavioural changes imposed by pandemic lockdowns – less commuting to work, less airplane travel and more virtual meetings – could become permanent for some people. But once economies begin growing again, so will emissions, if it's business as usual.
The Canadian Energy Regulator says in a recent outlook that fossil fuel use in Canada may have peaked in 2019, if Canada and other countries continue to increase their commitments to decarbonization. So what is Canada doing in terms of a green recovery?
While it's true that federal and provincial governments continue to support fossil fuel industries, they are also imposing taxes, regulations and incentives to make the Canadian oil and gas sector reduce its greenhouse gas (GHG) emissions.
Since about 28% of Canada's emissions come from transportation – with passenger vehicles accounting for 53% of that – even a small reduction in car emissions can have a big impact when multiplied by 34 million, which is roughly how many passenger cars are in the road in Canada.
In 2022, the federal government plans to implement a new clean fuel standard, which Wilkinson said is "one of the largest single tools to reduce emissions."
The new standard would decrease GHGs by an estimated 30 million tonnes annually. While it is getting push-back in other parts of Canada, it has been a bit of a non-story in B.C., which has had a low-carbon fuel standard for about a decade.
To meet Canada's ambitious net-zero target by 2050 while still producing significant amounts of oil and natural gas, governments and industries will need to invest in electrification, decarbonization technologies and carbon capture and sequestration on a large scale.
Wilkinson pointed to a number of B.C. clean-tech companies that are already capitalizing on the drive for more carbon capture.
Carbon Engineering is working toward commercial-scale direct air carbon capture, while Svante in Burnaby has developed a rapid carbon capture technique that filters CO2 from the emissions of cement, steel, aluminum, fertilizer and hydrogen plants.
LNG projects being developed in B.C. will have a lower emissions intensity than most other LNG projects, thanks to upstream electrification, new methane emission regulations, and, in some cases, electrifying the liquefaction process.
Peter Zebedee, CEO of LNG Canada, said in last week's energy forum that demand for LNG grew 12.5% in 2019 and, according to the IEA, will triple by the 2040.
China, India and other fastest-growing economies are struggling with air pollution, and have been trying to reduce their reliance on coal by switching to natural gas and renewables.  While the main goal is to reduce air pollution, switching from coal to gas cuts greenhouse gas emissions in half. The IEA confirmed that last year in a GHG life-cycle analysis that found natural gas produces 50% fewer GHG emissions than coal when burned for power.
"LNG Canada's exports to China will emit approximately 35% to 55% fewer greenhouse gas emissions, depending on application," Zebedee said.
He added that for every tonne of CO2 equivalent produced in Canada through LNG production, seven tonnes would be reduced in China if it displaced coal power.
Source: Business in Vancouver