 THE CONFERENCE
The Canada Gas & LNG Conference successfully brings together the leading international industry stakeholders, offering a platform for discussion, networking and business. The 2020 edition has been enhanced and expanded.
The 2020 event has been developed as a map of the industry; each day carries a clear vision to provide the correct balance of themes and narrative.
TOPICS FEATURED IN 2019 INCLUDED
How competitive will Canada remain compared to alternative exporters? How are Canadian gas prices forecast to change?

What role will Canadian gas play in emerging market decarbonization?

How will project sources a diverce, skilled workforce whilst ensuring local community and First Nations benefits?

What are the post FID milestones for LNG Canada?

What are the financial solutions on offer to LNG projects looking to reach FID?

How will EPC contractors ensure on-budget and on-time facility delivery?

How will the next wave of projects to reach FID overcome Canadian regulatory change?
ABOUT THE CONFERENCE
The strategic conference at CGLNG provides speakers and delegates with the opportunity to address the latest benefits and challenges of a rapidly developing and dynamic market; offering a high-level platform to enhance and refine the Canadian natural gas narrative. Featuring a three-day program, and more than 80 influential speakers from many of the world's leading energy businesses, the conference plays host to 500 senior-level delegates every year.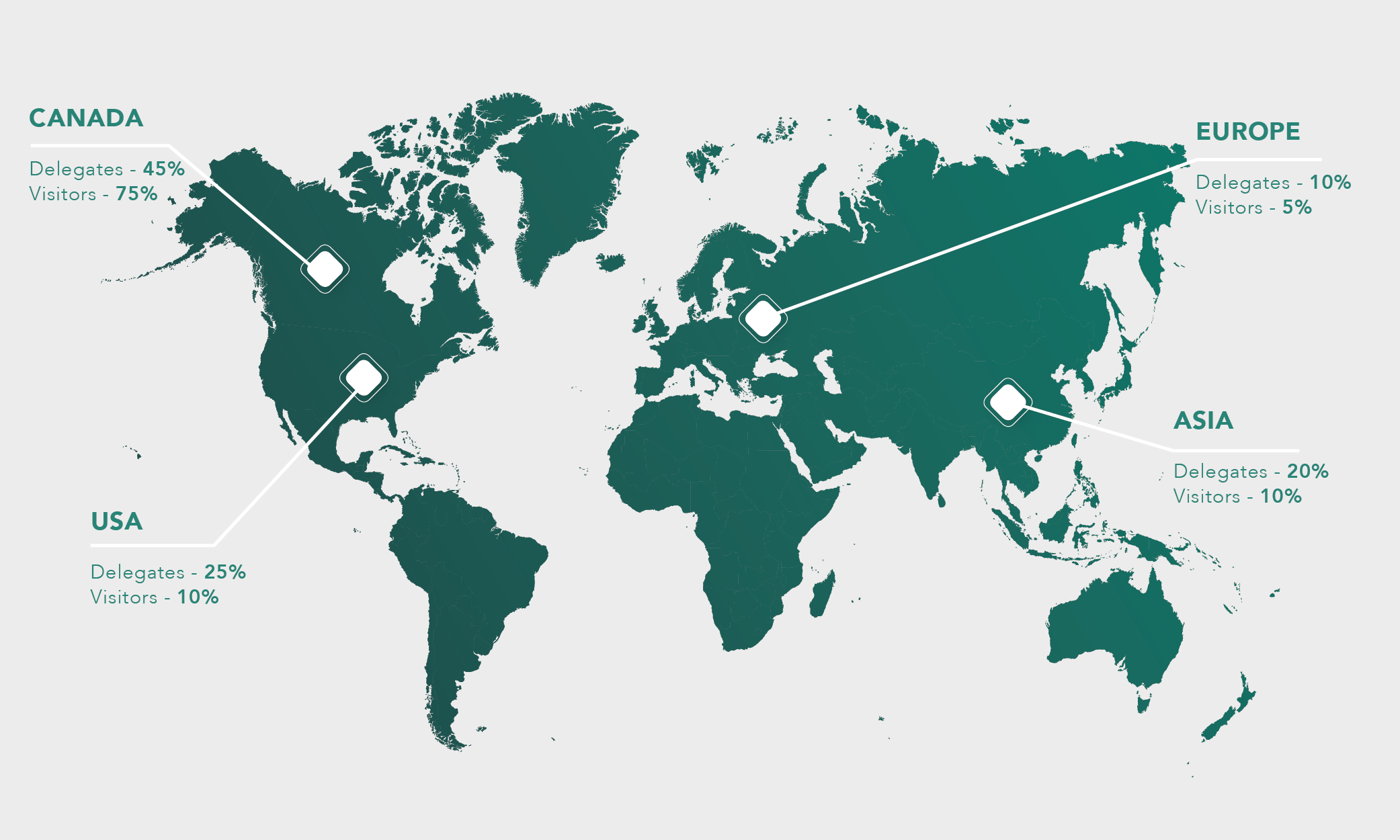 * CGLNG 2019 Attendee Profile


500+ Conference Delegates

140 Industry Expert Speakers

85 Strategic & Technical Sessions

3 Days of Premier Networking