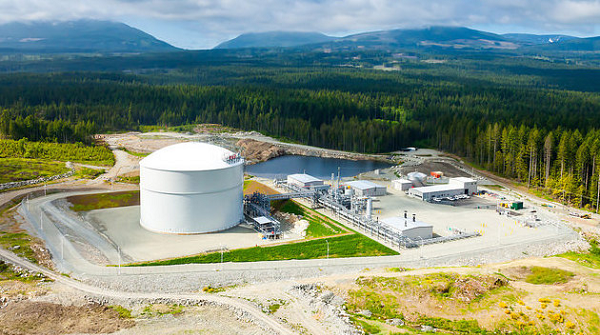 With the Canada Gas & LNG Exhibition and Conference less than two months away, Gastech Insights spoke with a key organisation within the market, FortisBC. Take a look at the interview below with Director External Affairs, Dave Bennett, to discover how they are addressing the climate change targets.
Gastech Insights: In December the British Columbia Government revealed the new 'CleanBC' plan to decarbonise the economy. How is FortisBC addressing these new targets?
Dave Bennett: FortisBC supports the goals of the CleanBC plan and we're encouraged to see that the strategy aligns with our own strategic document – Clean Growth Pathways to 2050. The CleanBC plan shows that both natural gas and electricity will play key roles in shaping a lower-carbon future for British Columbians. For instance, natural gas will play a critical role in reducing greenhouse gas (GHG) emissions from the transportation sector through transitioning heavy-duty and freight vehicles from diesel and gasoline to compressed natural gas.
Gastech Insights: While we are talking about climate change, how does natural gas fit into Canada's wider energy plans as they work towards COP21?
Dave Bennett: It's important that we address climate change locally by thinking globally. British Columbia natural gas has the potential to displace high carbon fuels around the world through the export of Liquified Natural Gas (LNG). FortisBC has taken the first few steps in exporting Canadian natural gas to the world through small shipments of ISO containers that can be used anywhere in the world to replace high carbon fuels like coal.
Natural gas is also an excellent partner to advance renewable fuels. Blending Renewable Natural Gas or hydrogen into natural gas infrastructure further lowers GHG emissions from natural gas. A target of the provincial government's recent CleanBC strategy is that 15 per cent of the natural gas used in the province by 2030 will renewable.
Gastech Insights: From a utility perspective, what is needed to better promote the benefits of natural gas and LNG?
Dave Bennett: From a utility perspective, the benefits of natural gas are very clear – reliability, affordability and safety. Natural gas is the energy source that can help enable economies around the world to transition to a lower-carbon energy source affordably and develop an infrastructure that can also help support renewable energy development. It's important that in developing that global market that we don't lose sight of the importance of natural gas to our domestic economy. We need to continue to innovate and show Canadians how natural gas fits into a low-carbon future.
Gastech Insights: How does FortisBC see itself participating in the development of the LNG industry in Canada?
Dave Bennett: LNG is not new to FortisBC. We have operated our Tilbury Island facility since 1971 and commissioned our Mount Hayes facility on Vancouver Island in 2011.  For the last 10 years, we've been reaching new markets for LNG domestically in road and marine transportation and for fuel in remote communities and industrial sites.  Last year, we shipped LNG in ISO containers for the first time to China. We believe that our customers in British Columbia will benefit as we enter new markets that will complement our current ones. 
Gastech Insights: Why should industry players attend the 2019 Canada Gas & LNG Exhibition and Conference?
Dave Bennett: Canadian natural gas has been an energy cornerstone domestically since the early 20th century. Today, it is poised to take on an international role through LNG – providing low-carbon, reliable and affordable energy to economies around the world. Events such as this provide a valuable opportunity to share best practices and new ideas with colleagues. By working together, our industry can collectively show the sustainable value of natural gas and its role in the global energy future. 
Attend Canada's only exhibition and conference dedicated to the global gas and LNG industries! Register now to discover incredible insights and market expertise at this year's Canada Gas & LNG Exhibition
Image courtesy of FortisBC
Warning!
Beware of email scams
DMG Events has been informed from several exhibitors are receiving scam emails . Please be aware these offers are fraudulent. These scammers do not have any relationship with DMG Events.In accordance with GDPR, CASL and other jurisdictional data privacy regulations, DMG Events will never sell your data to any third party organisations. Please see our Privacy Policy for more information regarding how DMG Events will process and store your information.