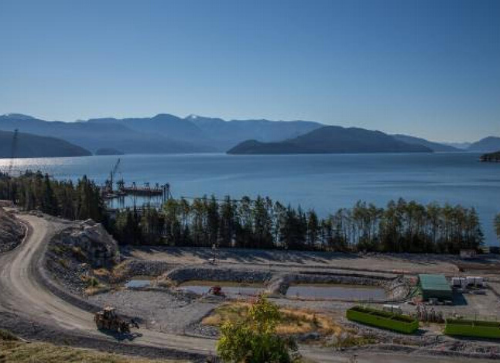 Contributed by: 

Bryan

 

Cox

, 

President and CEO

, 

BC LNG Alliance
Countries around the world are turning to LNG to meet their climate and human health commitments. Canada is uniquely positioned to meet global demand for LNG with the lowest-emission LNG available.
Liquified natural gas sourced from the Western Canadian Sedimentary Basin will have the least carbon dioxide per ton of any LNG produced in the world. Not only will Canada's LNG projects have the potential to reduce global emissions by displacing coal, but they will also reduce global emissions if they displace LNG produced in other jurisdictions.
The number of countries that are now importing LNG has doubled in the last 15 years because countries are turning to natural gas to provide their citizens with cleaner air and cut their emissions. According to forecasts- China's natural gas demand will jump by 30 percent between now and 2035. Coal still makes up around 59 percent of China's electricity portfolio however and China's coal use is predicted to fall to 35 percent in 2040. India, which has seen record-breaking air pollution in 2019, is planning to cut its coal imports by a third over the next five years. The world clearly wants LNG and Canada can meet that demand with LNG that has the lowest emissions.
LNG facilities in British Columbia, Canada will be the cleanest in the world, starting with the LNG Canada project that is being developed.  It will have the lowest emissions of any gas-driven project in the world at 0.15 tons of carbon dioxide per ton of LNG produced. That is half of the global average of 0.35 tons of C02 per ton of LNG.
The proposed all-electric Woodfibre LNG project on Howe Sound near Vancouver, British Columbia will have an emission intensity even lower at just 0.059 tonnes of C02 per tonne of LNG.
The proposed Chevron-Woodside led Kitimat LNG project would be the world's first large scale all-electric LNG facility, powered by renewable energy.
Canada will potentially have three all-electric drive LNG facilities – Kitimat LNG, Woodfibre and the FortisBC Tilbury LNG facility which is currently in operation and providing small shipments of LNG to China that are displacing coal consumption.
The International Energy Agency recognized Canada's leadership in developing low-emission LNG in its 2019 World Energy Report. They highlighted that LNG from Canada, specifically LNG Canada, Woodfibre LNG, and Kitimat LNG, produced with B.C.'s hydroelectricity, will result in a 40 percent average reduction in greenhouse gas emission from coal-to-gas switching for the production of heat, compared to a 30 percent reduction for facilities that are not powered by low-carbon electricity.
The reductions are even greater when you consider that Canada is taking a leadership role when it comes to reducing methane emissions when we produce natural gas.
Facilities such as Shell Canada's Groundbirch natural gas plant have already achieved zero-emission well pads by finding and eliminating methane leaks and powering the sites with solar energy and renewable electricity.
Canada will set a global example in environmental leadership by setting the bar for LNG with the lowest emissions.  The technology used in Canadian LNG projects can be exported and shared around the world. helping the next phase of LNG projects – no matter where they are built- produce LNG with fewer emissions than ever before.
AN EVENT FOR THE ENTIRE CANADIAN & GLOBAL LNG VALUE CHAIN
The Canada Gas & LNG Exhibition and Conference (12-14 May 2020, Vancouver) provides a unique business opportunity for Canadian Gas & LNG stakeholders to meet the local and global energy value chain, who will be showcasing the latest Natural Gas and LNG innovative technologies, equipment, products and services.