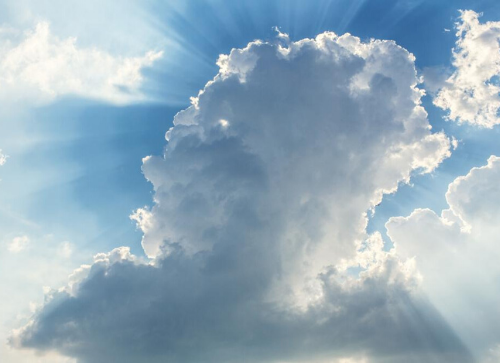 Contributed by: 

Dave

 

Humphreys

, 

Vice President Operations

, 

Birchcliff Energy
Every dark cloud has a silver lining. The silver lining on a cloud is an indication that the sun is behind it. I truly believe that Canadian LNG is that sun…!
I recently participated on a panel alongside the Associate Minister of Natural Gas, the Honourable Dale Nally. The focus of our panel's discussion was Natural Gas Clean Technology and Innovation. I was very impressed with how passionately Minister Nally spoke about Western Canada's vast natural gas resources and the importance of LNG in Canada's economic future. His message gave the audience the reassurance that the Alberta Government is a huge supporter of our natural gas industry and that they fully believe in the future of LNG development in British Columbia.
During the panel discussion, I took the opportunity to emphasize the importance of the Minister's sentiments regarding the economic benefits for Western Canada in the future development of LNG and that Canada could be a global leader in the reduction of greenhouse gas emissions ("GHG's"). Canada's west coast LNG facilities are expected to have among the lowest GHG profiles in the world because of their location, design and use of hydro-electricity.
As Canadians, if we truly care about the impact that carbon emissions have on climate change, we should prioritize our efforts on moving forward with technologies that can have an immediate influence on reducing not only Canada's 1.5 percent of the global GHG emissions pie, but more critically important we should assist nations such as China, India and the EU who's slice of the GHG pie is over half of the world's emissions. Let's not forget about the United States who have a fairly large slice of the pie as well. They too need to clean up their act immediately.
My point is, even though Canada's emissions are only a very small portion of the world's GHG emissions, we have the technology to make a huge impact in the reduction of global GHG emissions on the near term horizon. The acceleration of coal to natural gas conversions in the developing world would provide these countries with a much cleaner-burning energy source, being that natural gas has the lowest carbon content of all fossil fuels. This would also significantly improve the air quality in these developing countries where millions of people die each year from breathing-related illnesses. The sooner we have LNG Facilities shipping clean natural gas off the west coast of British Columbia to Asia, the sooner we can reduce global GHG emissions by hundreds of millions of tonnes annually. One 2.4 BCFD LNG facility would displace at least 34 coal-fired power plants in China alone.
It is critically important that our provincial and federal governments, as well as all First Nations, work collaboratively in an effort to cut through the regulatory red tape as expeditiously possible so that our Asian neighbours can improve their quality of life while at the same time make a huge impact to the reduction of global GHG emissions.
Anyone who follows the LNG story is aware that LNG Canada has approval and has commenced construction of the first phase of their Kitimat 14 mtpa LNG Facility. A story that may not be familiar to many people is that a new LNG player wants to be part of the LNG story, Rockies LNG Partners L.P. ("Rockies"). Rockies is a consortium of natural gas producers and is headquartered in Calgary, Alberta.
Rockies was the brainchild of two Calgary based producers, Birchcliff Energy Ltd ("Birchcliff") and Seven Generations Energy ("Seven Gens"). Both companies realized that if the smaller guys were going to ever have a chance at receiving world prices for their natural gas resources, they were going to have to gain their own access to tide water. There would most likely never be capacity in LNG Canada's facility for non-owner gas volumes and therefore the only apparent choice was to kick off a new LNG project that the smaller Canadian producers could process their volumes through.
Birchcliff and Seven Gens took the lead but quickly realized that there would be more strength in numbers. It would make more sense for several producers to pool their resources and together aggregate enough natural gas volume for export to warrant another standalone LNG facility off the west coast of British Columbia. Today there are nine natural gas producers in Rockies but they are looking to add more producers to the consortium.
I recently spoke with the president of Rockies, Greg Kist, to get an idea of where the company is at with the progression of their LNG project. He was very frank, forthcoming and optimistic, although the realist in him did admit there were definitely some very high hurdles to overcome before they could get to the FID stage. Greg stated, "The highest hurdle ahead of them is going to be our very own Canadian federal regulatory process, specifically Bill C-69. It is new, it is complex, and will be very challenging and costly with respect to stakeholder engagement and timelines. We already have the highest standard for resource development in the world and Bill C-69 has made it even more challenging".
Regardless of the tone of disappointment in Greg's voice, I could still see the determination in his face that he and his team are going to do everything they can to get this project to FID stage. Further discussion prompted an expected project timeline as follows; Feasibility Study Q1 2020, Pre FID 30 months, FID Q3 2022, Construction Phase +/- 48 months, First Cargo Q3/Q4 2026.
Greg pointed out that this was a realistic timeline but that several critical things had to come together in order to make it happen. Two of these critical components are the securing of both credit and off-take agreements. Hopefully, the credit part is where the support of Minister Nally and our Alberta Government shows there support. With respect to the off-take agreements, Greg and his Team are travelling to Asia next week and have many important meetings lined up to discuss opportunities to purchase clean Canadian LNG. Greg left me with an interesting quote from an old colleague of his that referenced the importance of securing LNG off-take agreements; "In every other industry the customer is king but in the LNG industry the customer is GOD!"
In closing, I am very optimistic that one day we will have several state of the art LNG facilities shipping a clean source of fuel to Asia which will improve millions of people's quality of life as well as have a huge impact in the reduction of global GHG emissions.
It makes me very proud as a Canadian to know that OUR LNG could be that "sun behind the silver lining…."
AN EVENT FOR THE ENTIRE CANADIAN & GLOBAL LNG VALUE CHAIN
The Canada Gas & LNG Exhibition and Conference (12-14 May 2020, Vancouver) provides a unique business opportunity for Canadian Gas & LNG stakeholders to meet the local and global energy value chain, who will be showcasing the latest Natural Gas and LNG innovative technologies, equipment, products and services.
Warning!
Beware of email scams
DMG Events has been informed from several exhibitors are receiving scam emails . Please be aware these offers are fraudulent. These scammers do not have any relationship with DMG Events.In accordance with GDPR, CASL and other jurisdictional data privacy regulations, DMG Events will never sell your data to any third party organisations. Please see our Privacy Policy for more information regarding how DMG Events will process and store your information.