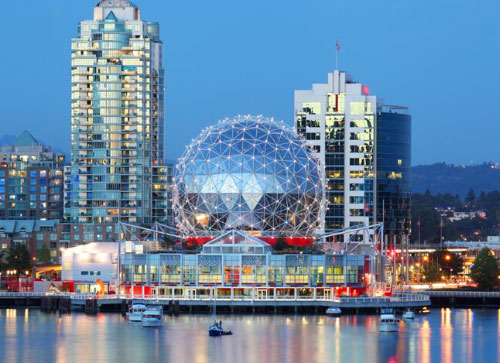 Contributed by: 

Paul

 

Sullivan

, 

Chairman of the Canada Gas & LNG Exhibition and Conference, Strategic Co-Chair of the Gastech Governing Body

, 

Senior Vice President, Global LNG & FLNG, Worley
Canada is the world's fifth-largest natural gas producer and natural gas meets 30 per cent of the country's entire energy needs. Canada's natural gas is affordable, abundant, versatile, and is the cleanest-burning hydrocarbon. 
Developing Canada's natural gas resource is an important part of the Canadian economy. In addition to providing thousands of direct and indirect jobs across Canada, the natural gas industry contributes significant revenue to provincial and federal governments through royalties and taxes that help pay for health care, education and other social programs across the country.
Exploring the history of LNG in Canada
With the advent of the "Shale Revolution" in the USA the major market for western Canadian gas was severely impacted. Over a period of seven years from 2007 to 2014 Canadian gas exports to the US dropped from an average of 10.4 bcfd to 4.8 bcfd, so more than 50%. To put it in context, the excess 5.6 bcfd of gas would be enough to produce 36 MTPA of LNG for export.
The price discount required from Canadian producers on the AECO price basis is on average more than $1 per MMBtu when compared to the Henry Hub prices in the US Gulf Coast.
Gas in Canada is primarily associated with Oil and NGL production and these are the main revenue earners. With this massive reduction in market availability for exporting gas, other opportunities for its use had to be found, in order not to shut in oil and NGL production.
Reflecting on the current situation for LNG in Canada
The most promising solution for the massive gas glut was to convert it to LNG and export it to adjacent markets. The advantages that Canada offered were stable government, sound legal and financial systems, abundant low-cost gas and a tradition of gas production and distribution.
Major projects were considered in both western and eastern Canada to supply both the dominant Pacific basin markets and those of the Atlantic basin. Between 2012 and today up to 15 projects have been given serious consideration and 5 of them have been permitted. Currently only LNG Canada in Kitimat has begun construction, but the others are in the late stage of FID readiness.
The development and permitting has not been without its challenges. The issues of CO2 and GHG in the energy debate is rightly a matter of considerable concern to the public at large and both the federal and provincial government. There is an active green movement in Canada who are strongly opposed to hydrocarbon developments and the addressing of their issues should be a top priority for all other stakeholders.
Balancing the case between Canadian LNG exports and Paris accord undertakings
Canada as a thoughtful and strong supporter of the movement to a reducing carbon economy has been at the forefront of the global efforts to this end. It has led the process in North America and honoured all its commitments to this essential cause. This has unfortunately been taken up literally by a rather inflexible wing of the environmental movement who appear to have little understanding that the accords for carbon and GHG reduction is a global battle for all mankind, not just an immediate crusade.
The giant move towards a carbonless society cannot be met by renewables yet and there must be a transition use of hydrocarbons to meet global energy needs. The goal of energy for all, to lift the two billion people living without access to electricity out of poverty, must also be considered.
The issue that needs to be addressed is the net outcome of fuel replacement on the road to a carbonless society. LNG produced in Canada has one prime goal and that is to displace coal in the massive Asian market.
China consumes 3.8 billion tonnes of coal annually mainly in power generation and is the worlds largest consumer. To replace 20 million tonnes of coal (0.5% of current use in China) only 14 million tonnes of LNG are required. That is the production target of LNG Canada in Kitimat a $14 billion investment by energy companies to reduce carbon emissions. The reduction in CO2 emissions is 50% and particulates 100%. China's coal dependency is repeated across India and SE Asia.
How can Canada compete with other LNG export projects?
Canada is not a low-cost location for construction and engineering but has many other advantages as a centre of LNG production. The key cost components of LNG are gas supply, Liquefaction plant efficiency, engineering/construction/operation and shipping distance to market.
Canada ticks the boxes in two of these three. The efficiency over and above many other global projects is the ambient temperature in northern Canada, which improves the KW per tonne of LNG by nearly 15%. The shipping distance is self-evident where the north Asian primary markets are between 7 and 8 days from BC. The equivalent for US Gulf Coast is 25 to 28 days.
The one area which is challenging is the construction and operation, where the isolated location and labour availability leads to higher cost. To overcome this the LNG industry is moving from one-off projects requiring a large amount of bespoke front-end engineering, to more standardized projects where modularization is becoming increasingly important. This trend is further supported through digital capabilities to commoditize more elements of the plant. This in turn shortens the schedule because the customer is essentially buying something off an assembly line.
Playing a part in the energy transition
Canada has a strong commitment to low carbon and even green LNG production. On the West Coast BC is a 98% green electricity producer which means that the energy to produce LNG has minimal or zero emissions. This compares to about 8% of gas supply in gas turbine-driven processes.
In the great hydrocarbons' pecking order, LNG is one of the lower impact fuels, with coal and heavy oil marine fuel at the top of the list of CO2 producers. Those are the targets for replacement.
That is why Canada and the LNG industry are working to encourage countries that are high coal users – for instance in China and India – to reduce coal in the balance of their energy mix and move to LNG.
Canada LNG - A land of opportunities
LNG utilization will grow at around six per cent for the next 20 years. It's a sound market and therefore it's an industry we need to make sure is as efficient as possible, so we can provide lower-cost, cleaner fuels across the world. Canada represents the best in class and provides major opportunities for investors, technical innovators and contractors seeking to maintain low-cost LNG.
In conclusion, Canada, despite the remoteness of locations and the consequent cost of labour and logistics, has a strong claim to be a low-cost green LNG opportunity for the following reasons:
Lower Carbon footprint, greener LNG
Partnerships with first nations
Shorter shipping distances to major markets
Digital engineering solutions
Modularisation
AN EVENT FOR THE ENTIRE CANADIAN & GLOBAL LNG VALUE CHAIN
The Canada Gas & LNG Exhibition and Conference (12-14 May 2020, Vancouver) provides a unique business opportunity for Canadian Gas & LNG stakeholders to meet the local and global energy value chain, who will be showcasing the latest Natural Gas and LNG innovative technologies, equipment, products and services.