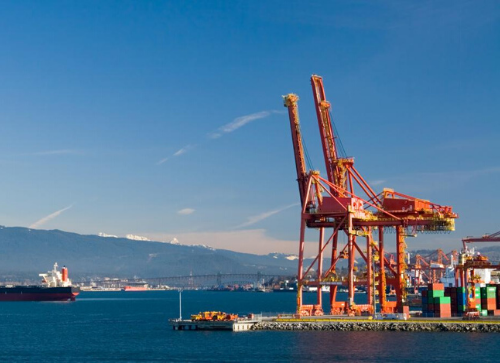 Contributed by: 

Vancouver Fraser

 

Port Authority

, 

Responsible for the stewardship of federal port lands at the Port of Vancouver

, 

Port of Vancouver
At Canada's largest port, plans are underway to establish the first ship-to-ship liquefied natural gas (LNG) marine refuelling service on the west coast of North America to support the maritime industry's transition to this clean-burning marine fuel. 
With regulations from the International Maritime Organization on sulphur oxide and greenhouse gas emissions going into effect in January, the number of LNG-capable ships is expected to increase globally.
At the Port of Vancouver, on the west coast of Canada, demand for LNG bunkering services is expected to begin as early as 2022, increasing steadily toward 2030. To meet that expected demand, the Vancouver Fraser Port Authority, the federal agency responsible for the stewardship of the Port of Vancouver, is working with government, industry and academia to facilitate the use of LNG as a marine fuel and provide for LNG bunkering services in the port.
The port authority's federal mandate is to accommodate Canada's growing trade through the Port of Vancouver while protecting the environment and considering local communities. Through a suite of incentive programs for shipping lines and terminal operators, the organization already encourages the port community to invest in the best available technology and environmental management options to help protect the natural environment in and around the port.
Replacing the global marine industry's use of diesel fuel with clean-burning LNG represents an opportunity for the shipping industry to significantly reduce air pollutants, including emissions of sulphur oxides and nitrogen oxides, and has the potential to reduce the marine transportation industry's greenhouse gas emissions by approximately 20%.  
To prepare for LNG bunkering services at the Port of Vancouver, the port authority is working with academic partners, the Society for Gas a Marine Fuel and the SEA\LNG Coalition to better understand the potential environmental benefits, costs and risks associated with LNG as a marine fuel, to inform appropriate policies and procedures for safety, and which could be applied at other ports.
Last month, the port authority's partnership with the provincial Government of British Columbia and regional gas utility, FortisBC, was announced, outlining plans to establish the first ship-to-ship LNG marine fueling facility on the west coast of North America.
The port authority's approach to understanding the impacts of, and facilitating access to liquefied natural gas, a greener fuel source, highlights the meaningful action being taken toward reducing port-related emissions at the Port of Vancouver and mitigating the impacts of growing trade on local residents.
AN EVENT FOR THE ENTIRE CANADIAN & GLOBAL LNG VALUE CHAIN
The Canada Gas & LNG Exhibition and Conference (12-14 May 2020, Vancouver) provides a unique business opportunity for Canadian Gas & LNG stakeholders to meet the local and global energy value chain, who will be showcasing the latest Natural Gas and LNG innovative technologies, equipment, products and services.